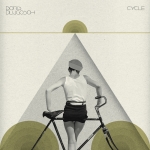 LABEL: Lektroluv
CAT.NR: LL72D
EAN: 5414165055457
REL.DATE: 2012-08-06
GENRE: Electro House


TRACKLIST
1. Boris Dlugosch - Cycle (Original Mix)
2. Boris Dlugosch - Cycle (Etienne de Crécy´s Electronic Jail Remix)
3. Boris Dlugosch - Cycle (VNNR Remix)

INFO
Consisting of not much more than a never ending 'Cycle' of an arpeggiated Moog synth line, Boris Dlugosch's new record combines both the vintage warmth of a classic techno track and his approach to release tracks that work perfectly in his DJ-sets. His much acclaimed recent remix work for Gossip's 'Perfect World', Goose's 'Words', Zombie Nation's 'Chick Flick' and his killer remix for Boys Noize's 'Sweet Light', plus his club hit 'Bangkok' out on Erol Alkan's Phantasy Sound label, made Boris fully immerse into the forward thinking electronic scene. With much more music to come before the end of 2012, check out this release, also featuring two amazing remixes by Etienne de Crecy and Lektroluv's very own VNNR

FEEDBACK
Digitalism: Support since day 1 of course! Boris' original + Etienne's mixes best.
alex gopher: I knew both original & Etienne's versions which are perfect !!!
Sinden: The Original is hurting! Gonna play
nt89: HUGE EP! love Cycle and the EdC remix!
crookers: will try the original
Fake Blood: Ah shit! Boris sent me this ages ago, but the mp3 didn't have his name on it. So I'd keep hearing this track in my library and never knew who made it. Mystery solved. Anyway great track. And I really like the Etienne deC mix as well. Excellent midtempo roller.
Malente: both original and vnnr rmx work for me
Tony Senghore: Dope. All remixes work great! :)
beataucue: the 115bpm remix of etienne de crecy is great
Tommie Sunshine: the original is the one for me!
highbloo: etienne de crècy = hero !
Mightyfools: original is great!
one man party: loving the etienne de crecy remix! lush!
Attaque: great release, loving the VNNR remix
Mark Emerson (George FM) (New Zealand) (Be Club/ George Fm - HiFi):
seriously sick
Bruno | Freelastica; Etienne's one for me ;) thanks
Tomek - NAPT: Always a fan of Boris!
Nick Thayer: Really diggin the original, and the Etienne De Crecy mix brings something completely different to the table too. Awesome stuff.
Adam (3B Records): like etiene de crecy mix
Mickey Fortune - Oh Snap (Sweatitout!/ Moneycat): Sick.
Ben James - All Night Long: yeh quite like this...gonna give it a run out
Riotous Rockers (Razzamatazz/ Asbo): de crecy mix is good, great tempo drop makes it sound really big.
Vincent Fauchard - LaTourette (France) : These remixes are really awesome!
Mitchell Bennett – Ember: VNNR mix is bangin!
Sebastien Pl̩ & Fabrice Delcambre РStereoHeroes: Great EP ! Will definitely play.
James Hoste: Ettiene's mix has to be the pick here. Just that bit more melodic.
Alex Payne / Cicada (Heat Recordings): cool
Paul McQueen - PMcQ (MUCK/Killer Kitsch): really dig etienne mix crunchy techno!
Mathew Campbell (Sick Disco/ Regrooved NZ): original is cool, would be a real late nighter though!
Russ Cuban: fresh
Michael Budden: Bigger than Jesus
Sam Young (Boujis Thursday & Sundays/ Nod Factor Sessions at the Hoxton Pony): All the mixes are great, Boris is an OG! Love his music.
Greg Kozo - Make The Girl Dance: Etienne De Crecy always a master. VNNR Did a very good job too!
Bogdan Taran: Original is the toughest here: it has everything you need today for the big room or rave party - melody, loun but stylish synths, massive bassline
Ginger John (Intergalactic/ DARK PARTY): i like this alot
Julian Peck - TYTHE / Fear of Theydon: Wow. Just... WOW.
Jonathan Davies (Shazam): boooooom
Ashley Feraude (Australia): Amazing!
Arnaud de Stexhe – Nanophonyk: Etienne as usual !
Oli / Filth & Splendour (Blow / Pure Pacha London): banging tune!
James Crone (53 Degrees/ The Rainbow Warehouse): supporting
Adam Stivala - Pablo Calamari/Act Yo Age: been playing the original for the last 6months . new VNNR mix is very refreshing
Arveene (Ireland): Monster from Boris...
Francisco Tapia aka OFFTAPIA: In love with this ... Sooo good! Great release.
Flash Brothers: Great electro stuff!
Albert Masferrer – Kosmos: heavy on the floor
Sovnger (France): BOOM!
Sven Strenger - S-File: I say only one Word: CYCLE. Huge Original and EDC Remix. BÄM!!!
The Sneekers: Fantastic EP!!